TheSurvivalPlaceBlog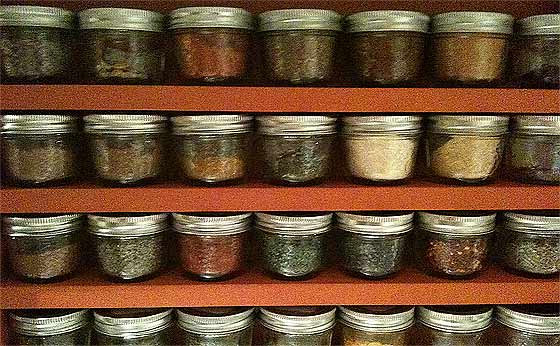 By Ken Jorgustin
Like fruits and vegetables, many spices are rich in antioxidant, anti-inflammatory, antiviral, and antibacterial compounds.
Used regularly, herbs can help your health in many ways including reduced inflammation, fighting free radicals, aid digestion and circulation, lower blood sugar, boost your immune system, and much more.
Here is a list of perhaps the healthiest spices, what they pair well with, and how they help…
In no particular order,
SAGE
Pairs well with: Squashes; parsley; rosemary; thyme; walnuts May help: Preserve memory, soothe sore throats.
ROSEMARY
Pairs well with: Potatoes; citrus; honey; garlic; onions; chile peppers May help: Enhance mental focus, fight foodborne bacteria.
TURMERIC
Pairs well with: Garlic; citrus; ingredients in curry powder, such as coriander & cumin May help: Quell inflammation, inhibit tumors.
CHILE PEPPER
Pairs well with: Ginger; chocolate; beans; beef May help: Boost metabolism.
GINGER
Pairs well with: Soy sauce; citrus; chile peppers; garlic May…
View original post 391 more words